Background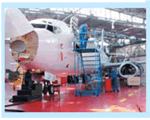 IAROM SA originates from the former National Centre of the Romanian Aeronautical Industry (CNIAR), established in 1968, which was before 1990 the Romanian authority responsible for the central management and co-ordination of all Romanian operators in the aeronautical sector, both manufacturers and R&D institutions of that time.
Following the fundamental restructuring process of CNIAR in 1991, IAROM SA was created through a Government Decision as an aeronautical strategy and policy company, continuing to act as the link between Romanian companies, institutions and authorities in the specific sector. While in the early 1990's the state still owned a large percentage of IAROM's shares, in 1997 the company became fully private, with 100% Romanian private capital. Following a policy of strategic financial investments, the fully private company IAROM became major shareholder of some important Romanian companies in the aeronautical and electronics areas, such as:
• the largest Romanian aircraft manufacturer and repair company - AEROSTAR SA Bacau , and
• the military radio-communications and electronics company ELPROF SA Bucharest.
IAROM SA is member of European Communities Aeronautics Research – ECARE
IAROM Proposal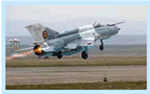 IAROM proposes to foreign companies seeking business opportunities in Romania to assist them in a wide range of activities, promoting and supporting their interests on the Romanian market through:
•Consulting and marketing services, specialized assistance;
•Design engineering activities;
•Specific assistance in the relations with the Romanian governmental bodies/institutions;
•Promotion of offset/counter-party activities, subcontracting within the Romanian aeronautical industry as well as within the connected industries; •Financial/economic pre/auditing assistance to finding the most suitable opportunities to acquire shares of Romanian industrial companies;
•Quality auditing assistance.
Current Goals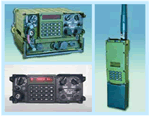 IAROM's current goals cover setting out the general strategy and policy for the aeronautical industry, in the field of research, design, development, production and distribution of aeronautical products, including technical support services for Romanian and foreign companies. IAROM is also actively involved in major R&D projects, developed in co-operation with various Romanian partners from the aeronautical sector, including Universities, R&D institutes and industries.
R&D PROJECTS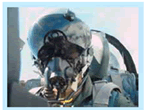 Strategia Națională în Domeniul Spațial - SNDS
Contact
Address
39 Aerogarii Blvd.
014053 Bucharest S1
Romania
Phone
+4021 / 232 6316
Fax
+4021 / 232 6346
E-mail
Contact Person
Chairman & CEO: Mihail Nicolae TONCEA